Where To Donate Food For The Holidays
Local food drives help stock pantry shelves and feed our less fortunate neighbors.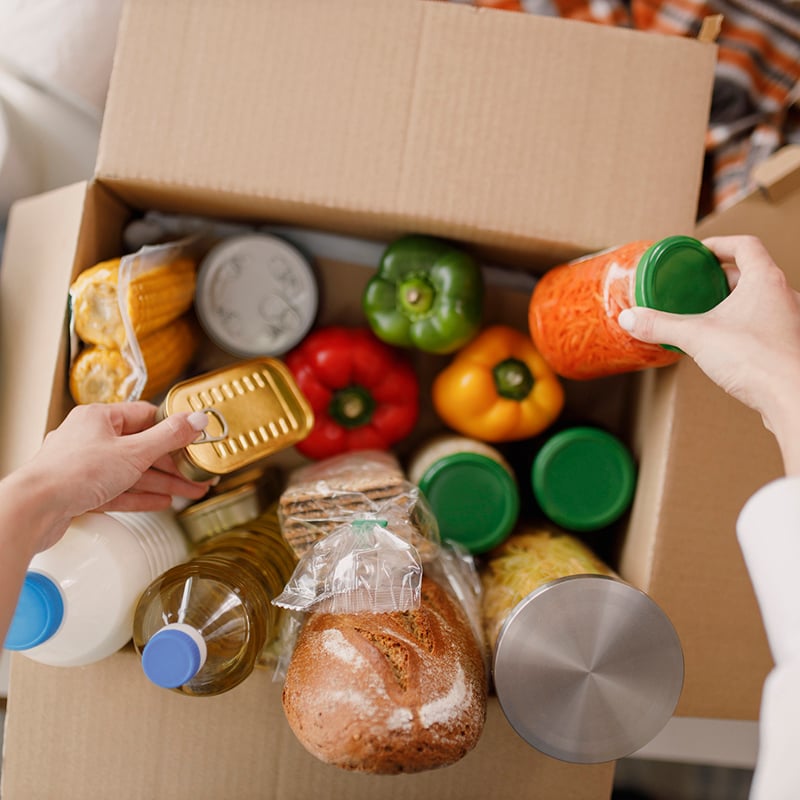 'Tis the season to overindulge on turkey and ham, pies and potatoes, cookies and cocktails. Most of us are lucky enough to enjoy a homecooked or catered feast on Thanksgiving and have days of leftovers to boot. But that isn't the case for many others in our area who are suffering from food insecurity or simply can't leave their homes to shop for items.
This month also marks the start of the season of giving, and Bergenites are always willing to help their neighbors. Our county has several nonprofit organizations and food pantries that collect food donations all year, and contributions tend to ramp up around Thanksgiving. Now, small businesses and offices are getting into the charitable spirit, setting up collection bins and making community donations easier. Below are four food drives that are accepting items that local pantries will hand out.
Acceptable items include supermarket gift cards, canned tuna and chicken, canned fruits and vegetables, dry pasta and macaroni and cheese, peanut butter, jelly, tomato sauce, dry cereal and oatmeal, powdered or boxed milk, instant potatoes and 100 percent fruit juices. Nonfood items such as bar and bottled soap, dental care products and canned pet food will also be accepted. Contact individual pantries and drive organizers if you're interested in donating a frozen turkey.