5 Over-the-Top Milkshakes To Try In Bergen County
Summer is for milkshakes! These milkshake spots in Bergen County are worth a visit—and worth the calories.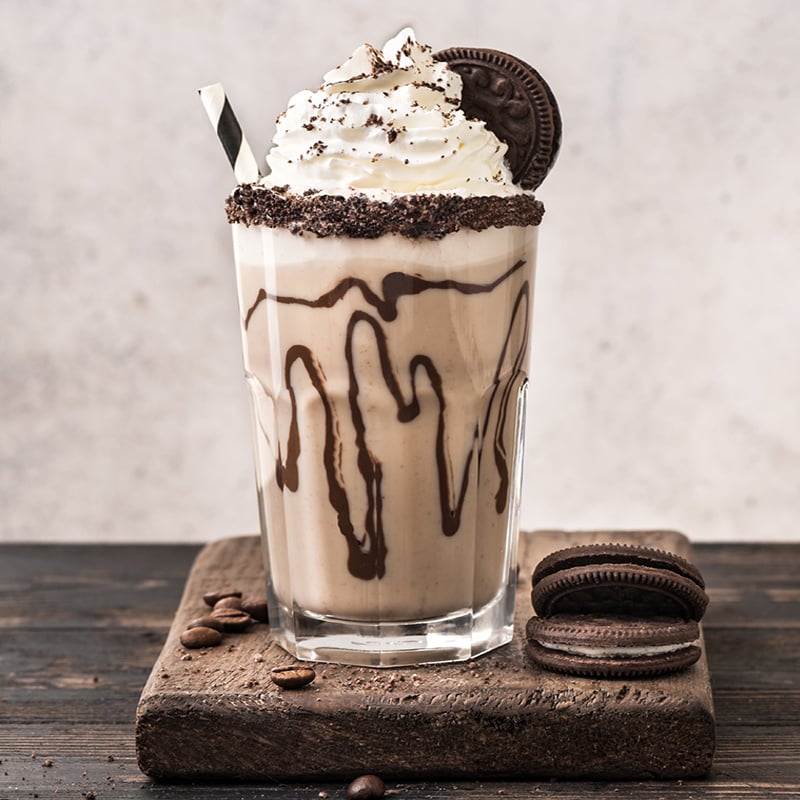 Quick, what's your favorite type of milkshake? If you said Oreo, you're in the majority of New Jerseyans. According to a new study done by RTA Outdoor Living, the sandwich cookie is the most popular milkshake flavor in the Garden State, and strawberry is the most popular nationwide. Sorry, vanilla and chocolate!
There are lots of delicious milkshakes to be had here in Bergen County, and they're way more intricate than just a scoop of ice cream topped with whipped cream. Pretty please with a cherry on top read about some of our favorite innovative milkshakes in the county, which, surprisingly, are not found at shops that exclusively sell ice cream. They're just the thing for when that sweet tooth hits in the dog days of summer.
P.S.: If you want a meal before your shake, check out the great options in our area for seafood, Caribbean cuisine and BBQ in Bergen).
Benny's Luncheonette also has photogenic, uh, we mean delicious, milkshakes, including a Nutella shake that comes with a Nutella-filled croissant or a cotton candy one topped with yummy clumps of the actual pink stuff. One of their classics is the s'mores shake, which is fluff and fudge mixed together, graham crackers on the side, whipped cream and a huge s'mores on top with chocolate and fluff drizzle.
*11-04 Saddle River Rd., Fair Lawn, 201.791.0730
Brownstone Pancake Factory is obviously famous for its pancakes, but its milkshakes are a spectacle too. Both locations offer over-the-top shakes, which are flavorful concoctions of ice cream, candy, waffles, pancakes, sprinkles, cereal and more, depending on the flavor you choose. The Englewood Cliffs spot even has a "Shaking Station," where customers can watch as the shake masters work their magic. Pro tip: Follow them on Instagram @brownstone_pancake_factory for their weekly shake specials; some recent ones include the Froot Loop and waffle shake, Keebler fudge stripes shake and the strawberry shortcake Pop Tart.
*860 River Road, Edgewater; 717 E. Palisade Avenue, Englewood Cliffs, 201.945.4800
Jam Burger has amazing burgers and fries, even better when washed down with an over-the-top shake. There's something for every taste preference here; Jamlatte has Cinnamon Toast Crunch, churros and cinnamon rolls; Jam Chocolate is made with real Hershey's; Reese's Shake is ideal for peanut butter lovers and then there's the black and white Oreo milkshake, New Jersey's official fave!
*87 Passaic St., Garfield, 973.955.4455

Mob Burger is the same idea as Jam Burger, where these delectable desserts finish off a great meal. The Cookies and Cream Mob shake is a sight to behold, or try the Nutta Butta with whipped cream, chocolate syrup, shredded Nutta Butta cookie and two Nutta Butta cookies on top. Other more standard options here include strawberry, Nutella, peanut butter and chocolate chip mint.
*200 Hackensack St., Wood-Ridge, 201.728.8600
Northvale Classic Diner is worth a follow on Instagram @northvaleclassicdiner for their milkshake Reels content alone. But if you don't want to just look and smell the yumminess through your phone screen, visit them IRL to try desserts such as the cannoli wild shake with chocolate chips, fresh whipped cream, chocolate syrup and topped with a cannoli, or other similar treats such as the cookie dough wild shake, funfetti shake or the Cookie Monster shake (and yup, it's blue).
*247 Livingston St., Northvale, 201.767.6267
What's your favorite shake in Bergen County? Tell us on Instagram @bergenmagnj!