News to Know: COVID Updates, Openings & More
Here's your rundown of this week's Bergen-centric news, from a pandemic update from Executive James Tedesco to two new amusement parks to check out this spring.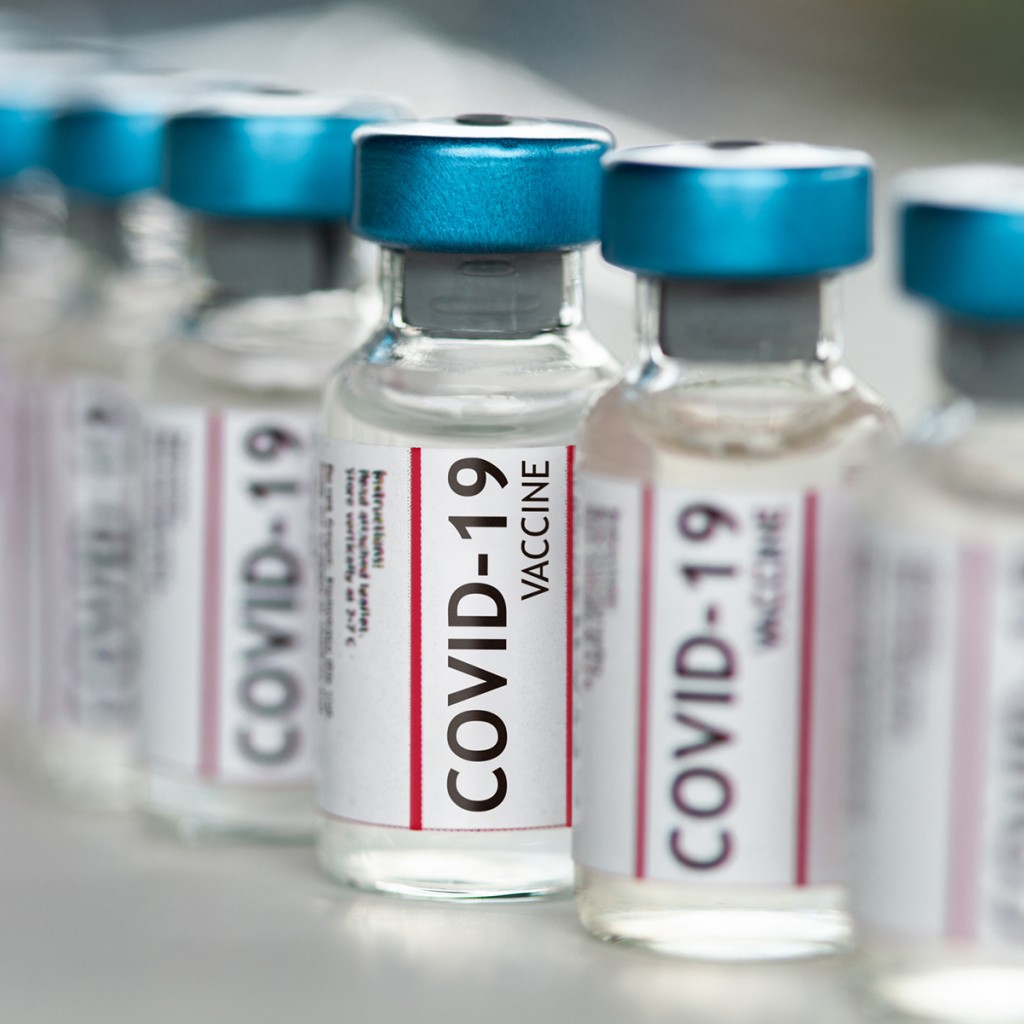 Here at BERGEN magazine, we try to keep you updated on all the news and information as it relates to our county, from store openings to vaccine developments. And there's more of where that come from this week.
Below are this week's top stories, which include a positive (!) pandemic update from James Tedesco, the opening date for American Dream's newest parks and info about a book written by local students that you'll want to add to your Amazon cart ASAP.
James Tedesco's COVID update
We're not out of the woods yet, but the pandemic is looking up—take James Tedesco's word for it. The Bergen County Executive revealed in a new interview with NJ Spotlight News that "we stand better than we were a year ago" in regards to COVID-19 and honestly, we'll take all the good news we can get.
"We know a lot more about the virus and what's actually happening here in the county [than we did a year ago]," Tedesco says. "We're vaccinating thousands of people a day so there's light at the end of the COVID tunnel."
However, Tedesco reveals that it's taking time to eradicate the virus completely and to get people feeling comfortable returning to their everyday activities. "We have to get children back in schools, people comfortable with going to movie theaters and malls and things we normally do," he says. "But there will be a new normal in the foreseeable future."
Watch Tedesco's brief but informative interview right here:
There's lots more to do
And let's hope people feel comfortable resuming their usual indoor activities sooner than later, because there will soon be two more options nearby. American Dream in East Rutherford has announced they'll be opening two amusement parks on Tuesday, May 4: Legoland Discovery Center and the New Jersey SEA LIFE Aquarium.
Legoland will feature a train ride, activities, classes and a Lego recreation of New York and New Jersey landmarks, in addition to offering private birthday parties and events for kids ages 3–10.
SEA LIFE, meanwhile, is located right next door and is 25,000 feet of "City Under The Sea" themed displays, which features 3,000 sea creatures and exhibits that are replicas of famous landmarks in the tri-state area.
Click here for pricing, ticket info and to find out more about how American Dream is abiding by the state's COVID-19 regulations.
COVID-19, student style
None of us will ever forget the trials and tribulations of 2020. Especially not the students at Cliffside Park High School, who now have their personal experiences with COVID-19 incapsulated in a series of three published books. At the urging of their English teacher, Shawn Adler, freshmen, sophomores and juniors at CPHS wrote a collection of memoirs about their experiences with the pandemic and compiled them into a book called The Class of COVID-19: Insights from the Inside, which led to a student-driven second volume called Second Wave and a Deluxe Edition, which features stories from both editions and an introduction written by Congressman Bill Pascrell.
"We provided software publishing licenses, created accounts, secured waivers, worked with the Board of Education and did whatever else needed to get done," says Lawrence Pinto, principal of Cliffside Park High School, who was supportive of Adler's idea to publish these stories. "It was a learning process for all involved." The books tell these teens' personal experiences with loss, grief and fear as it relates to the pandemic. Some stories are about virtual learning and others touch on mental health, but each tells a unique tale from the eyes of these young men and women. "We are all so proud of our students for sharing their vulnerabilities and being recognized for their newfound success," Pinto tells BERGEN.
And success is an understatement. The books have garnered both local and national media attention—Rep. Josh Gottheimer, Governor Phil Murphy and Sen. Cory Booker have lauded the works on social media, and they have been covered by People magazine, CNN and the Wall Street Journal—and some lucky students even got to read their essays aloud on a segment for Nightly News with Lester Holt:
WATCH: Teacher Shawn Adler encouraged his students to publish a memoir, "The Class of Covid-19," to share their experiences of life during the pandemic. @kevtibs has this story. pic.twitter.com/Gkyl3Snaj1

— NBC Nightly News with Lester Holt (@NBCNightlyNews) March 10, 2021
"NBC was here for five hours recording footage, and 10 students and Mr. Adler read a full passage," says the principal. "…Immediately after the airing on NBC, book sales spiked sharply."
The books can be purchased on Amazon HERE for $9.95 each, and all proceeds benefit the students, "a community of scholars whose lives have been shattered during the pandemic," Pinto concludes.
For more of what's going on around Bergen County, follow us on Instagram @bergenmagnj.